2 tags
So it looks like we are heading home. Back to Winnipeg appears to be where it is at. We will be home by the summer. There is all kinds of sad and happy wrapped up in this decision, but right now the sad and the happy are mostly being displaced by the busy. And learning French, because they tell me that it is much easier to find jobs in education back home if I speak it. So je dois essayer...
Lewis, on why it only makes sense that there be...
From God in the Dock "To me, who first approached Christianity from a delighted interest in, and reverence for, the best pagan imagination, who loved Balder before Christ and Plato before St. Augustine, the anthropological argument against Christianity has never been formidable. On the contrary, I could not believe Christianity if I were forced to say that there were a thousand religions...
"Each of the redeemed shall forever know and praise some one aspect of the divine..."
– C. S. Lewis as Philosopher: Truth, Goodness and Beauty by David J. Baggett, Jerry L. Walls, Gary R. Habermas, Thomas V. Morris
"A pleasure is full grown only when it is remembered. You are speaking, Hman..."
– C.S Lewis in Out of the Silent Planet
"The Catholic Church will not canonize a saint unless the ecclesiastics find in..."
– C. S. Lewis as Philosopher: Truth, Goodness and Beauty by David J. Baggett, Jerry L. Walls, Gary R. Habermas, Thomas V. Morris
"Vanity Fair: Who are your heroes in real life? John Cusack: Let's go with..."
– Vanity Fair, via Paul Soupiset (via miketodd07)
"The perfect human would never act from a sense of duty. One would always love..."
– C. S. Lewis as Philosopher: Truth, Goodness and Beauty by David J. Baggett, Jerry L. Walls, Gary R. Habermas, Thomas V. Morris
"Lewis explains that there is one qualification for knowing good: being good...."
– C. S. Lewis as Philosopher: Truth, Goodness and Beauty by David J. Baggett, Jerry L. Walls, Gary R. Habermas, Thomas V. Morris
I've been reading a lot of book blogs lately, mostly because I've been reading more fiction than ever before, so I thought I would start processing some of what I read here, to join in the conversation.  Basically, I started trying to write fiction myself about two years ago. You haven't see any of it because I am self-aware enough to realize that it is not very good....
"Even the most ardent secularists among us generally cling to notions of human..."
– David Bentley Hart in Atheist Delusions, a great book that is somewhat misnamed, as the author admits (publisher pressure apparently). He really doesn't spend much time on atheism or atheists, but takes a focused look at the progression of morality in the history of the West.
"Hemingway studied Knut Hamsun and Ivan Turgenev…Ralph Ellison studied..."
– Anne Dillard
"Get back into your cages, they are telling us. Return to watching the lies,..."
– Chris Hedges (via revolutionofconsciousness)
"I say the gods deal very unrightly with us. For they will neither (which would..."
– Orual (Till We Have Faces, by C.S. Lewis)
"In other words, as St Augustine makes plain (De Civ. Dei xii, cap. I), pride..."
– C. S. Lewis, Christian Reflections
"Theology, while saying that a special illumination has been vouchsafed to..."
– C.S. Lewis in Weight of Glory
So then we must be wary of spending all our time poring over the words, talking about them, and memorizing them, for it could well be that such activities could mask the very Word that they bear witness to. Our task is not simply to return to the Bible, but to return to the life-giving Word that gave birth to the Bible and that speaks through it—hearing the message by living it out rather than...
All I have ever said is that the New Testament plainly implies the possibility of some being finally left in 'the outer darkness.' Whether this means…being left to a purely mental state…or whether there is still some sort of environment, something you could call a world or a reality, I would never pretend to know. C.S. Lewis on Hell, in a letter to his childhood friend Arthur Greeves I think...
"Christian Literature can exist only in the same sense in which Christian cookery..."
– C. S. Lewis,Christian Reflections
"I am gambling that there is a significant audience interested in a kind of..."
– Bernard Haisch, The God Theory: Universes, Zero-Point Fields, and What's Behind It All Again, along the lines of the book I was quoting yesterday, this is another quantum-science-for-dummies type book, written by an astrophysicist, that raises very interesting questions, from the perspective...
More Quantum Physics for Dummies...
Too bad that when I was trying to explain observer-dependent reality to my kids, I forgot this little ditty from Fred Kuttner's book, Quantum Enigma.  There was a young fellow named Todd Who said, "It's exceedingly odd To think that this tree Should continue to be When there's no one about in the Quad." The reply: There is nothing especially odd; I am always...
Does the moon exist because a mouse looks at it?
Having sons is proving to be one of the most awesome things so far in this life o' mine. I love how odd our discussions can get. Recently, they were asking me about some weird science question and if I could explain it better to them. I forget exactly what it was. But after I'd finished giving my best layman's explanation, there was a short silence followed by the ten year old...
Ok, so that last post indicates that it has been two months since I last posted something here. This will do nothing to improve my reputation as a pathetically inconsistent blogger.  The absence has primarily to do with a titanic battle with a black dog. I won't go into that, as the explanation would surely just become even more metaphorical and confusing. And those sorts of explanations...
Survey Surprise: Frequent Bible reading can turn... →
This was certainly the case for me…
7 tags
"Insofar as the church has at its disposal no means whereby to corroborate its..."
– David Bentley Hart, The Beauty of the Infinite (via invisibleforeigner)
"God neither obeys nor creates the moral law. The good is uncreated; it never..."
– C.S. Lewis in Christian Reflections
The Myth of Progress
The interview with David Bentley Hart in Reform is excellent. And on a personal level, timely, as only last month I found myself searching for books that deal with similar themes, the notion that the values we default to now, like tolerance, equality, and human rights, emerge from the culture of western Christendom. The books I had tracked down so far consisted of mostly awful, right-wing-tract...
"I am a product of endless books. My father bought all the books he read and..."
– C. S. Lewis (via literaryheartbeat)
"Unfortunately this is very much part of the underlying myth and ideology of..."
– David Bentley Hart in an interview in this month's issue of Reform Magazine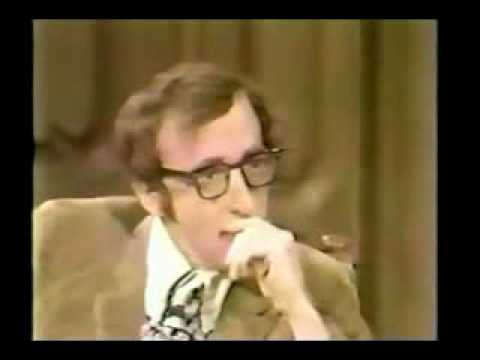 1 tag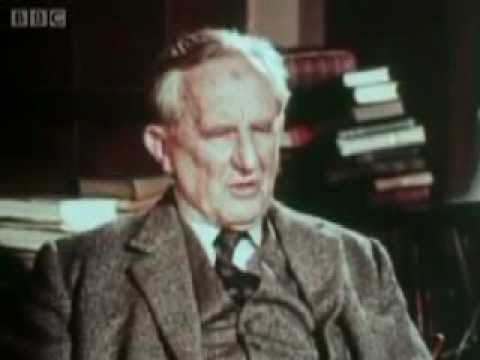 Two churches located across the street from each...
…Do the Presbyterians think Rocks are animals?
The Selfishness in Love... the good kind of...
We are very shy nowadays of even mentioning heaven. We are afraid of the jeer about 'pie in the sky', and of being told that we are trying to 'escape' from the duty of making a happy world here and now into dreams of a happy world elsewhere. But either there is 'pie in the sky' or there is not. If there is not, then Christianity is false, for this doctrine is woven into its whole fabric. If there...
"In the book I use an example of Mel Gibson, who made these antisemitic rants..."
– David Eagleman, who I was going on about in the last post, in an interview with Wired Magazine. Do we have "true colours"? What would CSL think of all this….
"In hell, they talk a lot about love. In heaven, they just do it. Hell is an..."
– C.S. Lewis making it real clear and simple for those of us who grew up in conservative churches…
Heresy in Narnia, the (hit?) Single...
In the spirit of Amazon's new imprint Kindle Singles (which they describe as "compelling ideas expressed at their natural length"), I have adapted the research from my thesis work into a "single" of its own. It's too long to be an article, but probably not enough for a book. Perfect for the short-attention-span age we are living in, no?
More on C.S. Lewis the Orthodox Theologian...
Is someone trying to tell me something? I've been running into this theme a lot lately. I can't say I am that attracted to the Eastern Orthodox church - I actually kinda like that cheezy sort of rock 'n roll contemporary church culture with its simple sing-it-again choruses. But theologically, I have found repeatedly that the conclusions I come to are either very close to or an...